Summer Serves
Perfect for the times you need a naturally powered energizing lift, enjoy BZZD on its own or as a mixer for measured spirit and low/no alcohol alternatives to create a winning highball to enjoy in the sunshine or twist on true classics such as our G & Bee, Queen Bee, or Stinger summer serves.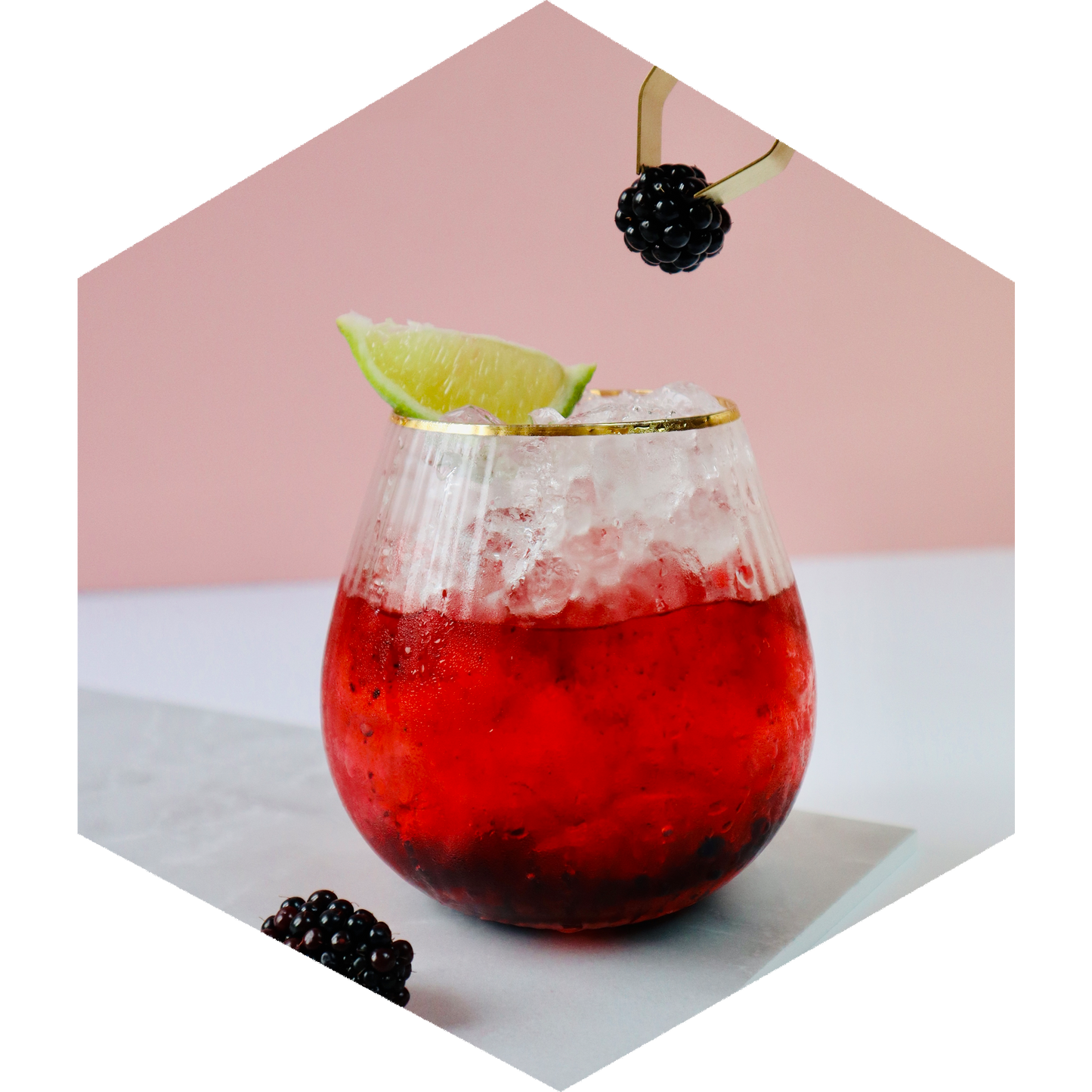 Bumble
A real head turner with its bright berry colour and the promise of a delicate refreshing summertime lift.
Muddle one of two blackberries in the bottom of a glass, top with crushed ice, add 50ml Gin, the juice of one lime wedge and top with BZZD Energy Tonic.
Garnish with rosemary and fresh blackberries. Stunning!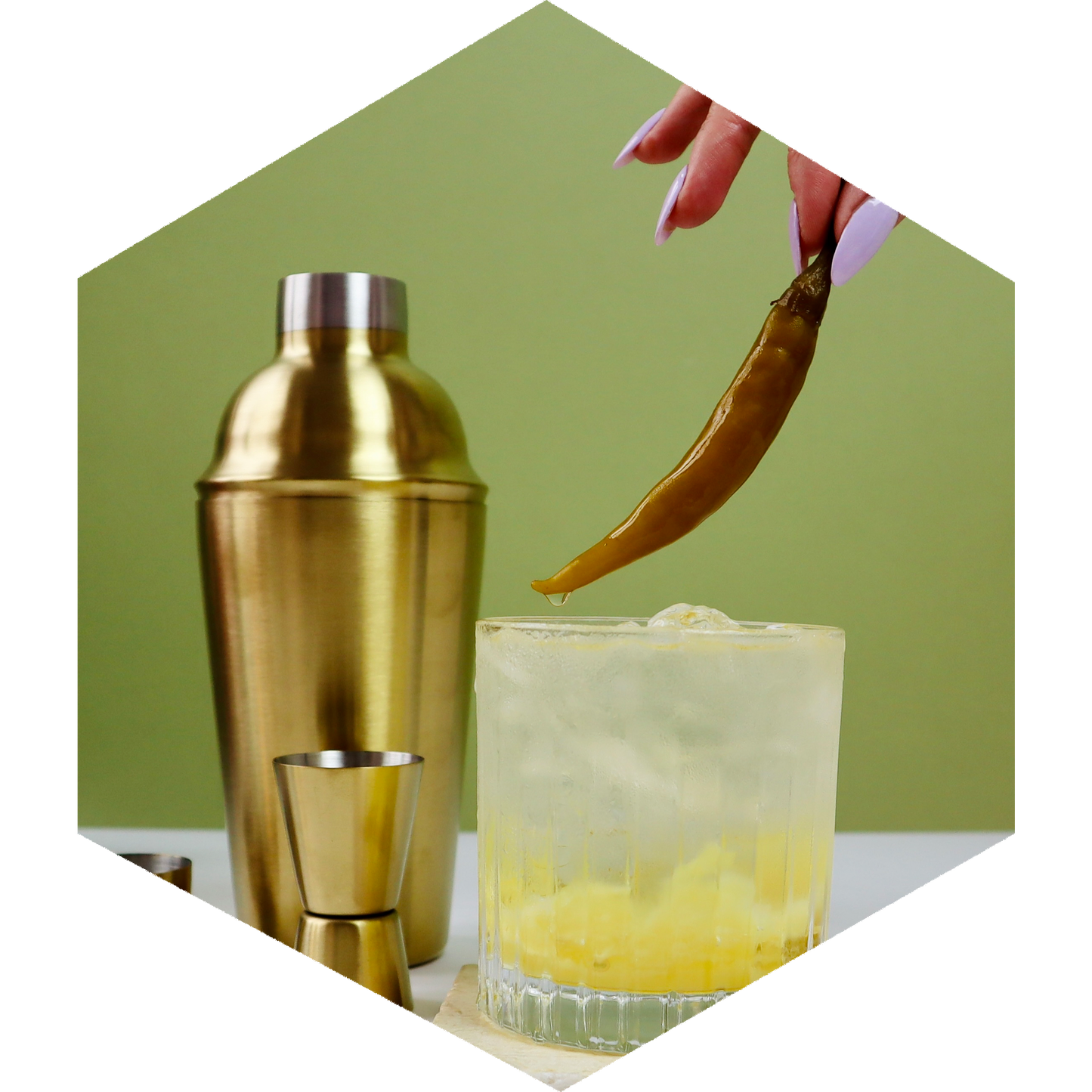 The Stinger
A vibrant, lively summer sipper for the adventurous that will lift spirits.
30ml Patron Añejo Tequila muddled with fresh jalapeño and fresh pineapple, topped with crushed ice with a can of BZZD Energy Tonic Water.
Queen bee
Punchy, mature and super-sophisticated.
30ml Patron Anejo Tequila, 20ml Chambord over ice topped with a can of BZZD Energy Tonic Water.
Best served in a coupe glass garnished with fresh strawberries.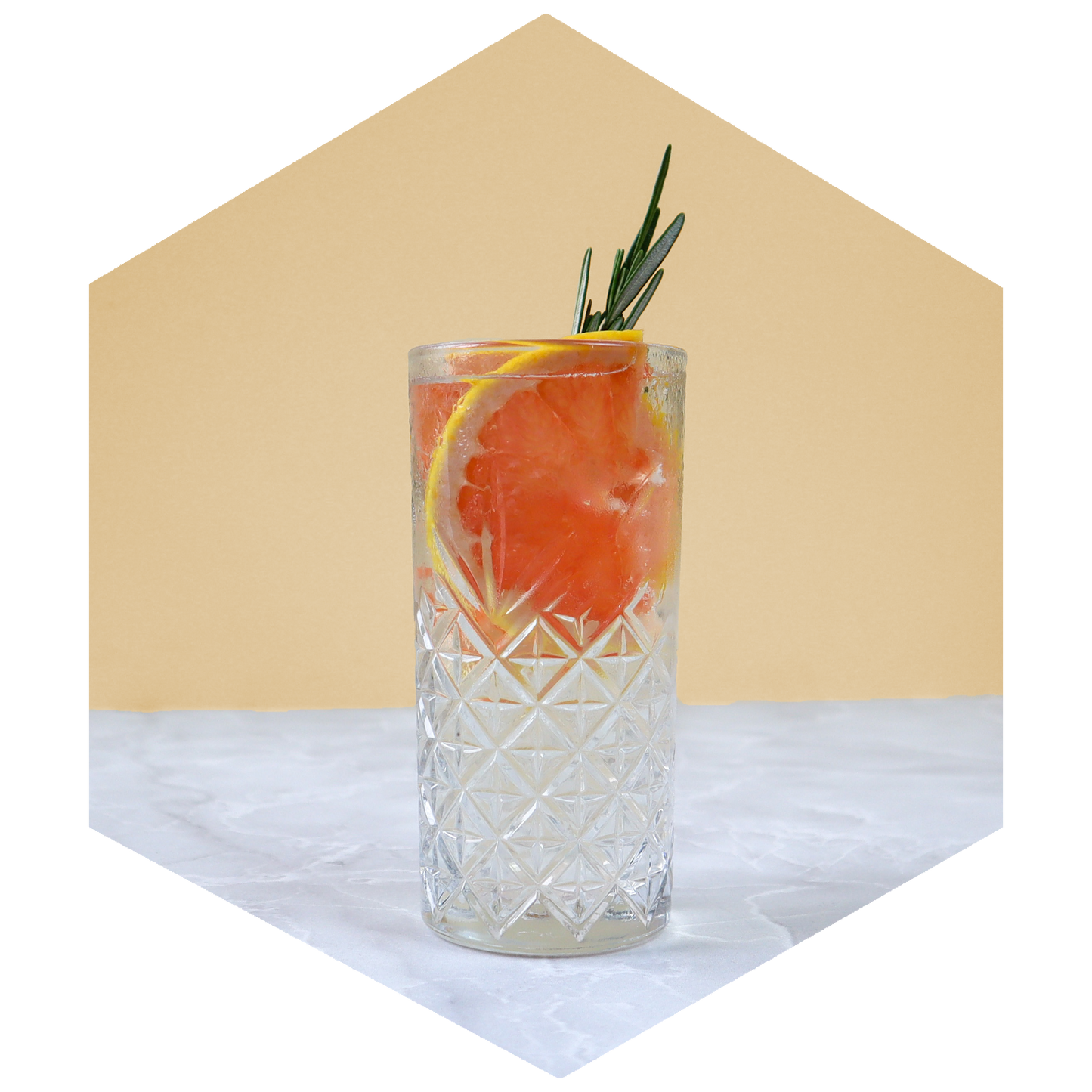 G & Bee
A classic summer serve designed to 'lift your spirits'.
Your favourite Gin (25ml) served over ice with a can of BZZD Energy Tonic Water. Garnish with lemon for an extra hit of zing.
If you prefer to garnish with something other than lemon or lime, opt to mirror the botanicals in your chosen gin. Lemon, grapefruit, cucumber, or herbs such as mint, rosemary, basil or thyme can all provide complementary layers of aromatics and flavour.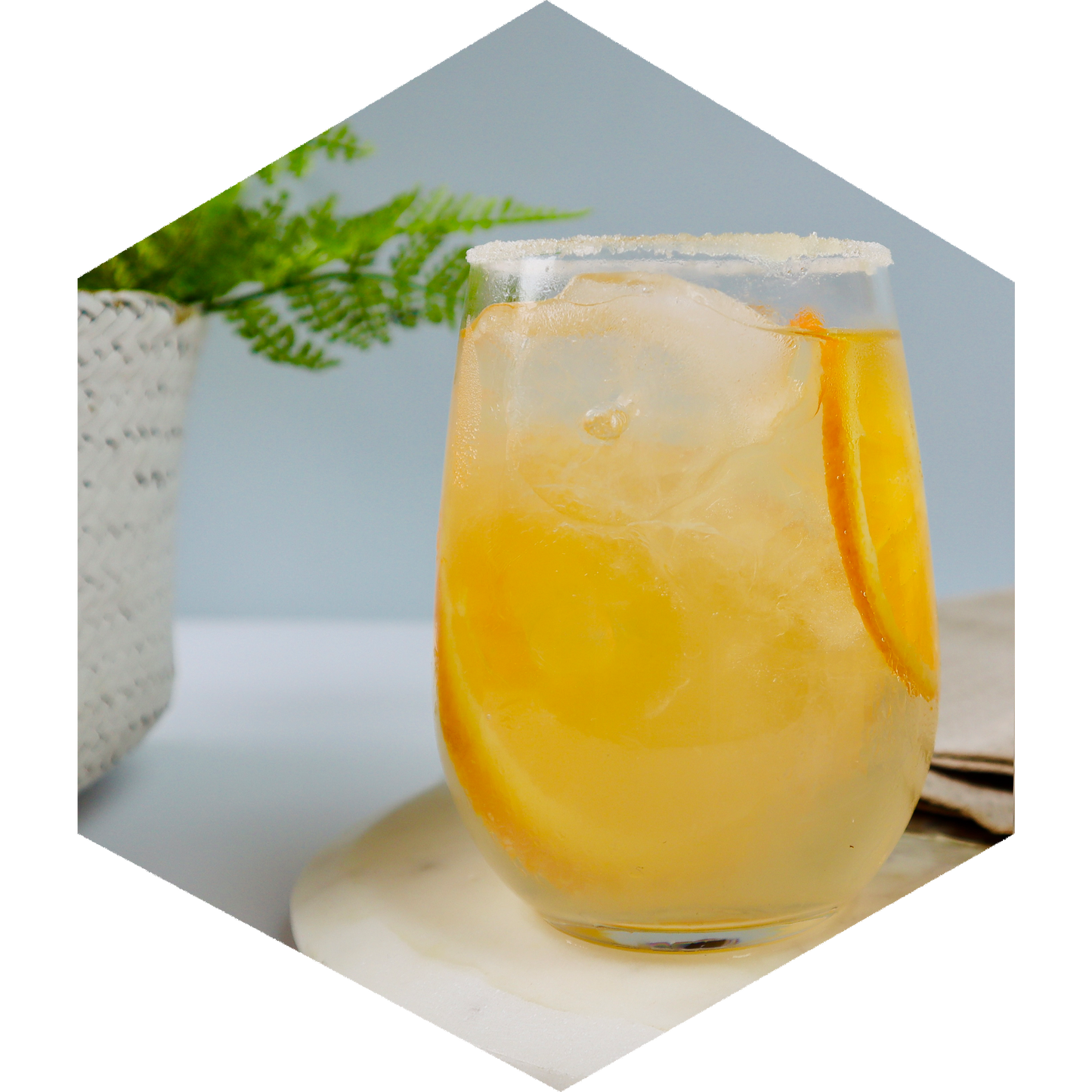 Buzzy bee
50ml Gin, 25ml of Cointreau on ice and topped with a can of BZZD Energy Tonic Water.
Coat the rim of your glass with sugar and garnish with an orange slice to compliment the citrus notes of the Cointreau - the result is fabulous!